Meeting rooms from 2 to 200
Meeting rooms from 2 to 200
Sommarøy Arctic Hotel Tromsø has 12 conference rooms of varying sizes with capacity from 2 to 220 people, in cinema setup up to 300. Our meeting rooms have lots of natural lightning and lovely view to sea, mountains, northern lights and Midnight sun. All conference rooms have top quality equipment and was built in 2017.
A unique placement in a natural gem, outside Tromsø in Northern Norway, gives good working environment, winter as summer – year round.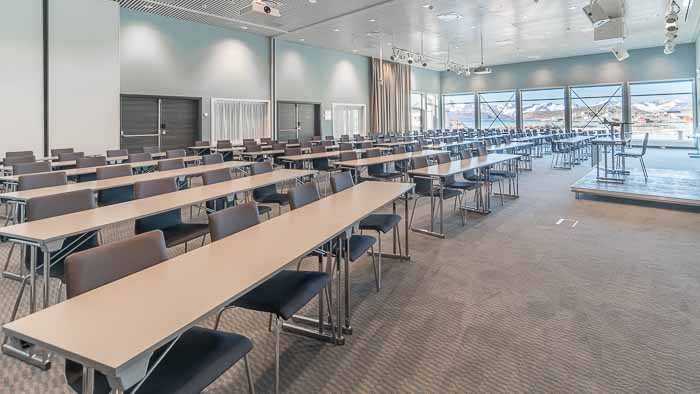 Cinema 300 | Classroom 200
Our grand room with fantastic sea view and direct access to pier.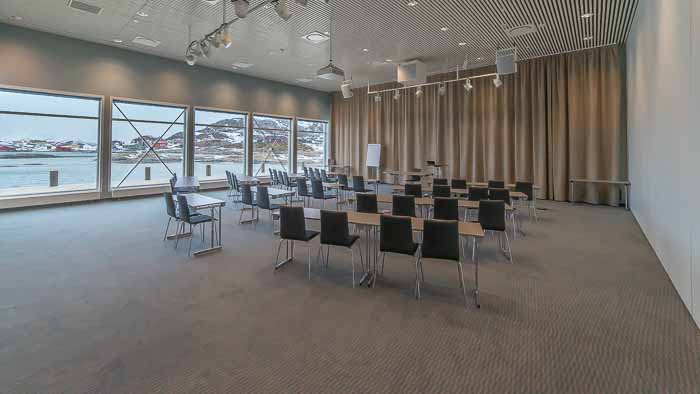 Cinema 190 | Classroom 100
The front of Kaihuset, also with fantastic sea view.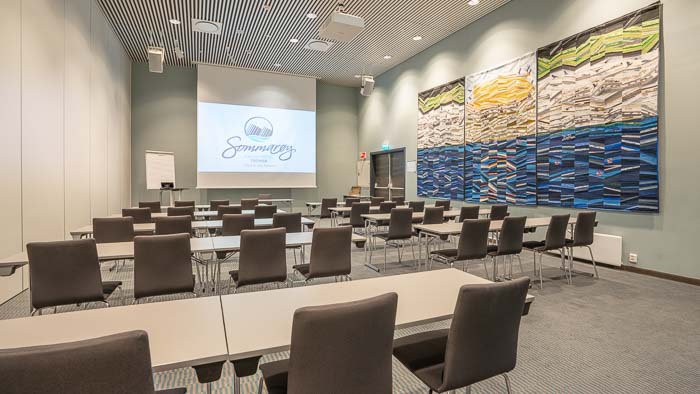 Cinema 110 | Classroom 70
The inner part of Kaihuset, no windows.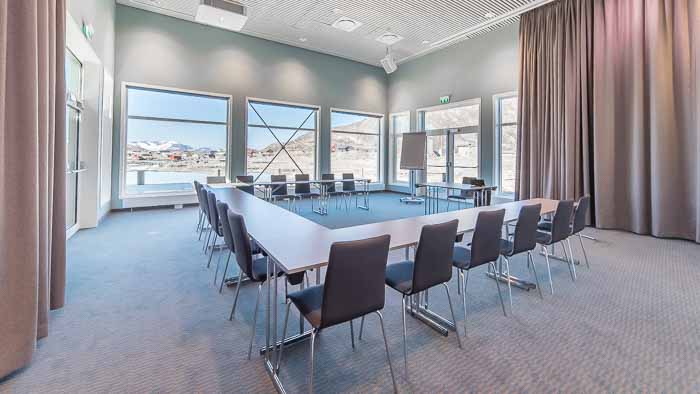 Cinema 150 | Classroom 90
The smaller neighbour of Kaihuset, with direct access to pier.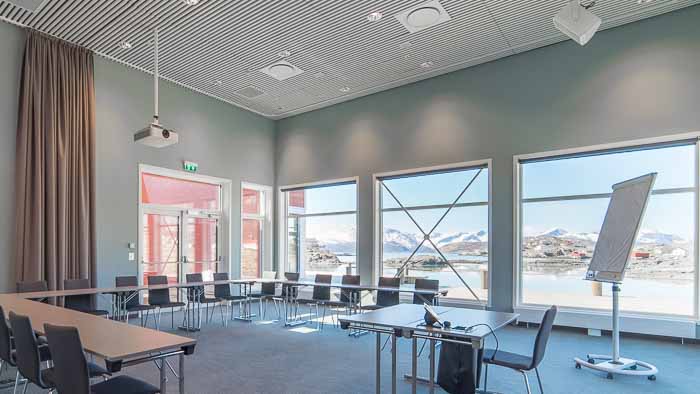 Cinema 80 | Classroom 60
The front of Styrhuset, with fantastic sea view.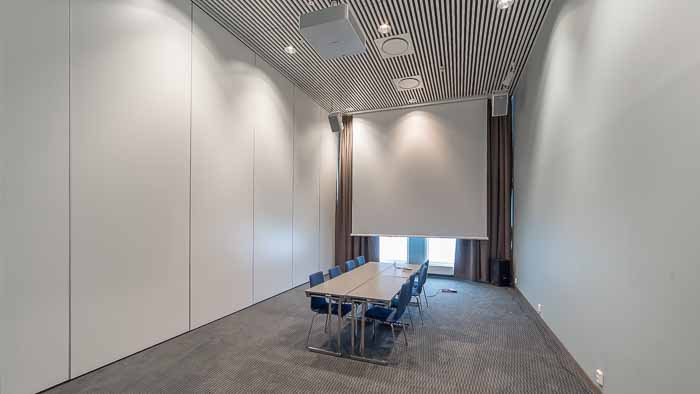 Cinema xx | Classroom 30
The inner part of Styrhuset.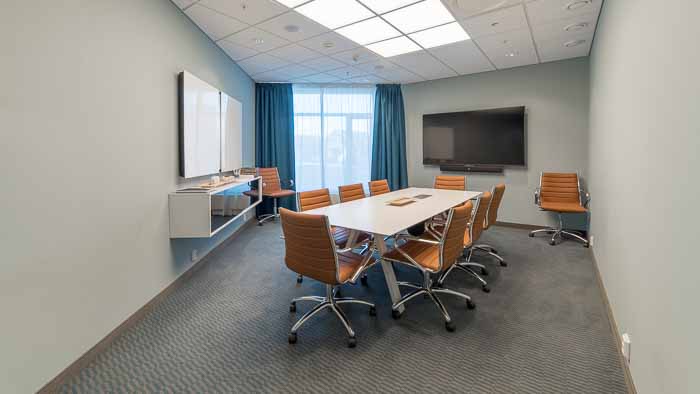 Boardroom 8
Meeting room for eight persons just by the lobby/cafè.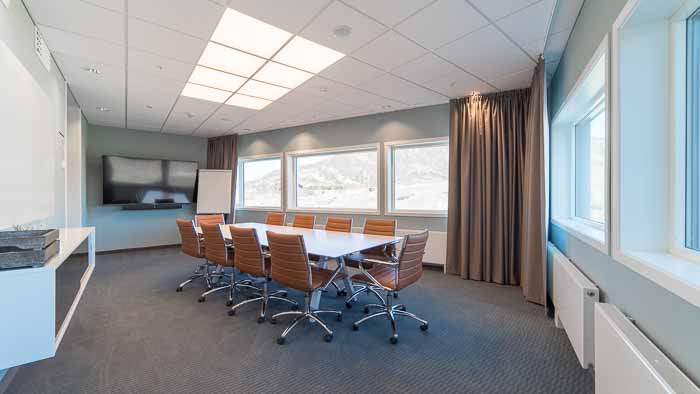 Boardroom 10
Meeting room for 10 persons, lovely view to Hillesøytoppen and lots of natural light.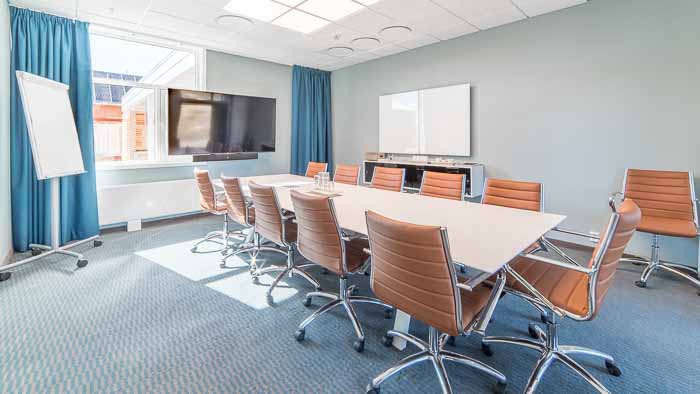 Boardroom 12
Meeting room for 12 persons, with view to courtyard.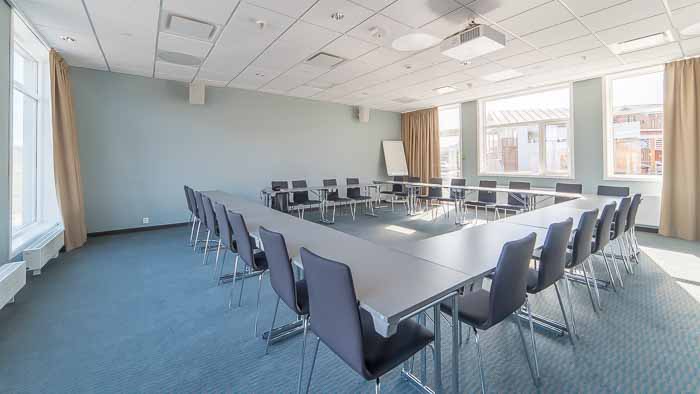 Cinema 60 | Classroom 40
Medium sized meeting room with lots of natural light from both sides.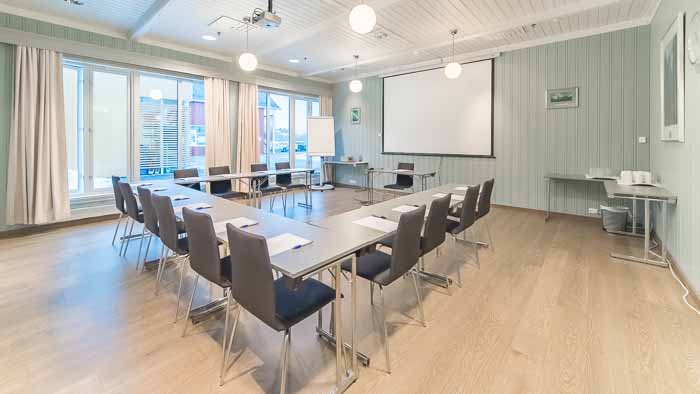 Cinema 40 | Classroom 28
Medium sized meeting room just by the lobby/cafè.
Request meetings and conferences