At Sommaroy, one hour from the Arctic capital Tromso, you'll find a natural beauty like nowhere else.
SEVEN MONTHS OF GREEN MAGIC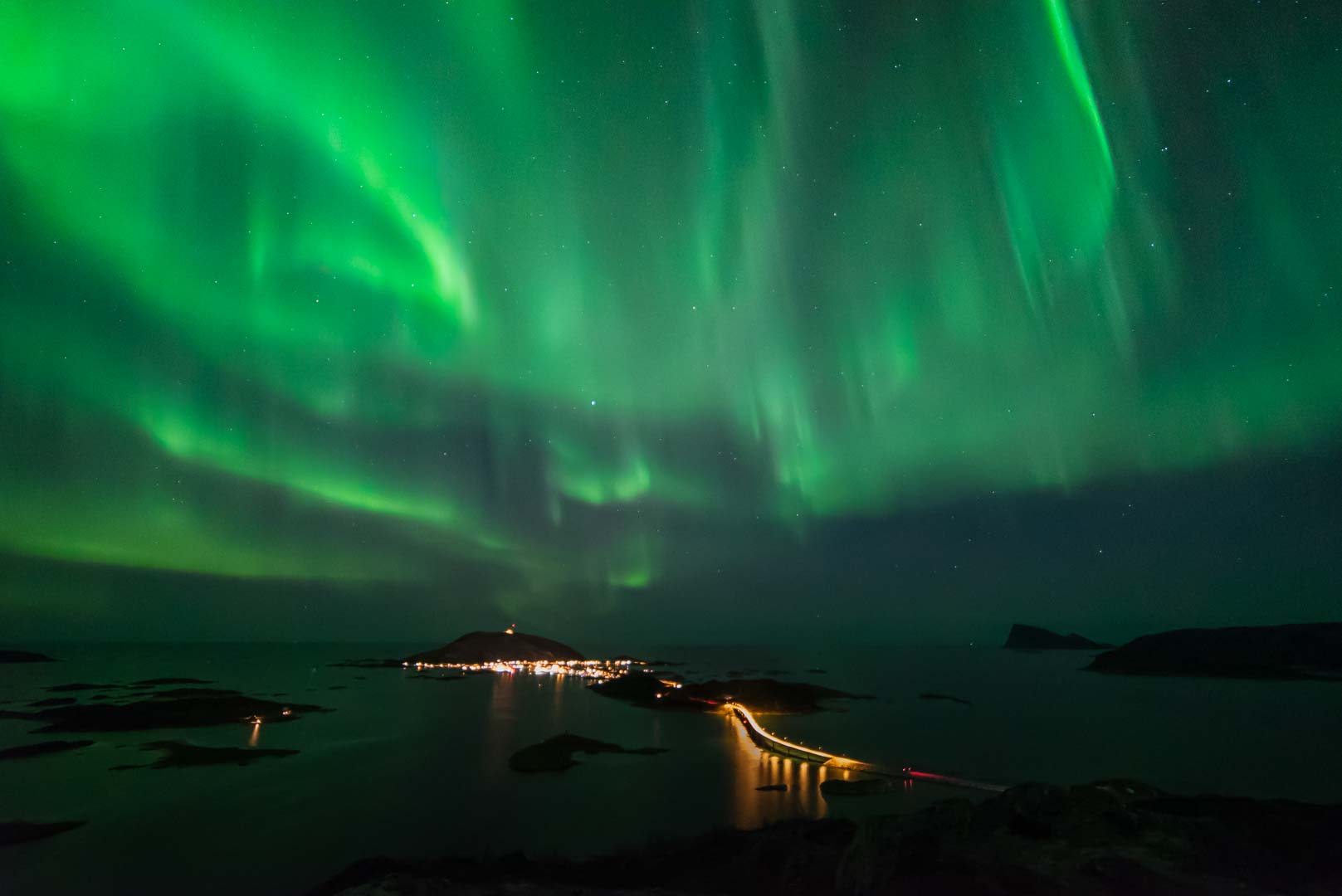 In winter, or to be exact – from early September to late March, the northern lights are right there on your doorstep – no safari, hike or outdoor sleeping necessary. Thanks to the lack of light pollution on the scarcely populated island, you can step onto the balcony with a cosy blanket and enjoy a hot drink while watching the colourful lights dance in the sky. Sommaroy is the end of the road at Tromso municipality – next island is Greenland!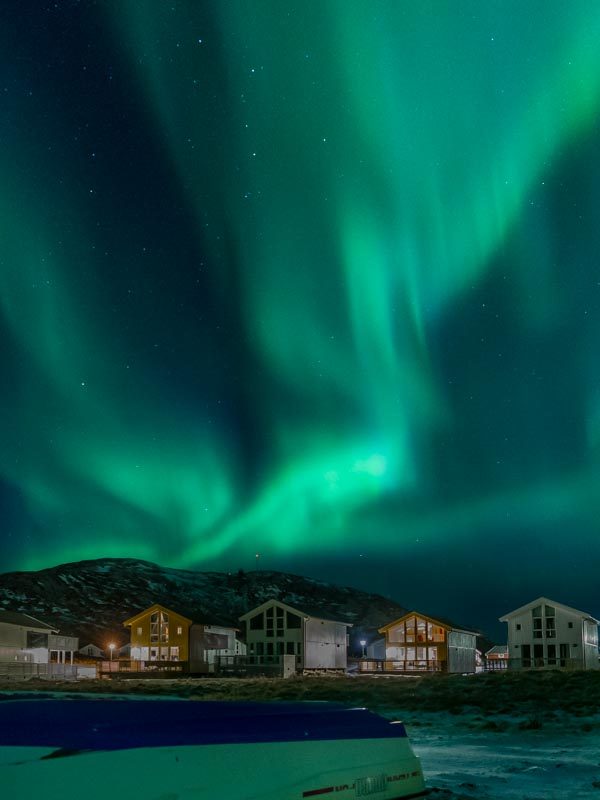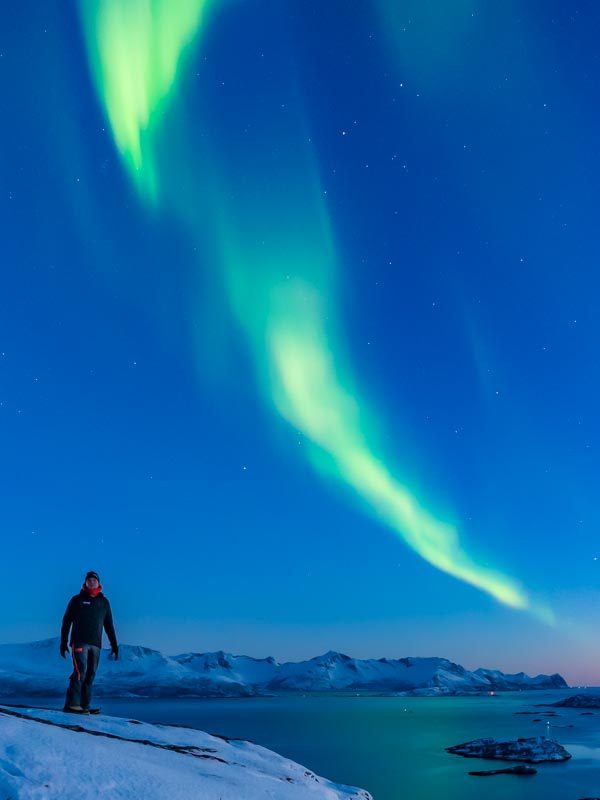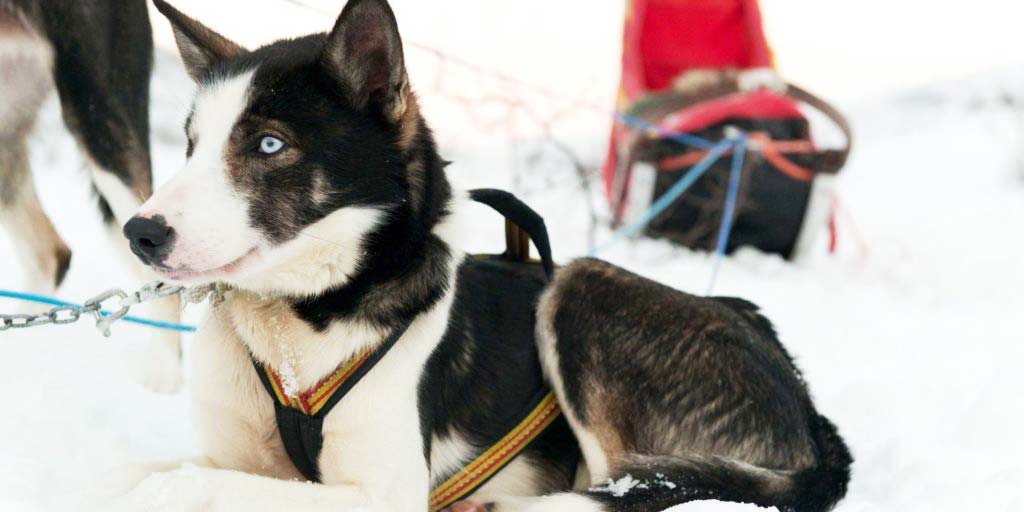 Our partner Sommaroy Adventure, serves a wide variety of activities for all ages and skill levels. Snowshoeing, dog sledging, Kayak, winter bicycling and Aurora guiding is some of the activities at the program. Or what about a full day in Tromsø city with a visit to the Cable car Fjellheisen?
Sommaroy is a tiny island about an hour from Tromso city center or 50 minutes from the Tromso airport. The journey is a scenic drive, through fjords and mountains. You reach us by car, taxi, public transport or we could pick you up at the airport or Tromsø.
See the Northern Lights from your own balcony at the hotel 
let's start your journey!
Staff was friendly and even informed us when the northern lights were out.
One of the most beautiful and romantic places we have ever been. Wanderful breakfast!
Food is excellent and staffs are nice. Close to the aurora park and the guide of the park is super nice. Great place to view the northern lights!
You can see aurora from the hotel, I even managed to see it from the room one night. It is an excellent site for aurora watching.