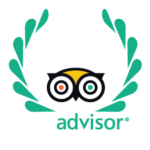 Vi åpner fredag 16. april
Vi er stengt
Åpner fredag 16. april kl. 10
Restaurant Fri - Sat 12 -21
Sunday 12 - 1530
Hotel open 24 h
Sunday to 1530
Familiepris i helger - to rom 2+2 kr. 1560,-/natt inkl. frokost
From only kr. 1290,- incl. breakfast.
Visit a time-free zone at one of the few islands in the world where you can stay awake for as long as you want. Hike at night!
NB! Also applies to children
Ferry Brensholmen - Botnhamn
Get inspired in new surroundings
Spend a few working days at Sommarøy and combine work and leisure. Enjoy magnificent scenery and watch the midnight sun dance along the horizon.
Smittevern og muligheter under COVID-19
Koronatiltak vedrørende møter, kurs, konferanser og andre arrangement på Sommarøy Arctic Hotel Tromsø.
Experience chalk-white coral beaches, blue sea as far as you can see and daylight around the clock
We have three standard rooms and three fisherman's cabins where it is allowed with a dog. Due to high demand, we recommend booking as early as possible. Cleaning fee hotel room NOK 350, – and Rorbu NOK 600, – per stay. Unfortunately, dogs are not allowed in superior rooms, suites, sea houses or apartments.
Here you´ll find photos and information about Sommarøy. When logging in for the first time, you have to register.