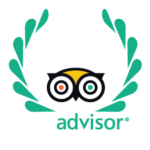 We are open
Restaurant to 21 (9 pm) Bar 23 (11 pm)
Transportation to Sommarøy
We are open
Restaurant to 21 (9 pm)
Bar 23 (11 pm)

Vi er stengt
Åpner fredag 16. april kl. 10
Restaurant all days 12 -21
Vi har gratis turkart for området og gratis utlån av fiskestenger, kubb, frisbee, crokett, brettspill, fotball og volleyball. Løype til rebusløp og ferdiglaget quiz for barn fås i resepsjonen.
Buy now and get it right to your email
Matkroken Sommarøy is located 10 min. walk from the hotel
Weekdays 10-18 Saturday 10-17
Sunday closed
Få inspirasjon i nye omgivelser
Legg noen arbeidsdager til Sommarøy og kombiner litt jobb og fritid. Nyt storslått natur og se nordlyset danse over havet.
Smittevern og muligheter under COVID-19
Koronatiltak vedrørende møter, kurs, konferanser og andre arrangement på Sommarøy Arctic Hotel Tromsø.
Experience chalk-white coral beaches, blue sea and green sky at The Arctic Caribbean
Vi har tre standardrom og tre rorbuer hvor det er tillatt med hund. På grunn av stor pågang så anbefaler vi å bestille så tidlig som mulig. Rengjøringsgebyr hotellrom kr. 350,- og Rorbu kr 600,- per opphold. Det er dessverre ikke tillatt med hund i superiorrom, suiter, sjøhus eller leiligheter.
Here you´ll find photos and information about Sommarøy. When logging in for the first time, you have to register.